Bulk bags are the ideal solution for storing and transporting large quantities of raw materials and produce. Custom Bulk Bags (CBB) manufactures these woven polypropylene packaging products in South Africa and can tailor the designs to the needs of the customer. Our bulk bags come in a variety of dimensions and are capable of holding up to two tonnes of material.
As such, safety is a vital aspect of working with bulk bags. Heavy loads come with inherent danger, so every precaution needs to be taken when filling and emptying these flexible containers. CBB products also come with various top and bottom attachments to make these processes easier, quicker and safer. Here are some safety guidelines for filling and discharging bulk bags.
What to look out for before filling or emptying bulk bags
Firstly, any company looking for bulk bags as a suitable packaging solution should consult with the manufacturer on best practices. CBB is able to provide expert guidance to selecting the best product for your storage and transportation needs. We can advise customers on the right optional extras to choose for their bulk bags and give tips on how to handle them correctly.
Companies also need to ensure that the bulk bag has been approved for the various products; can they store liquids, hazardous materials, foods, pharmaceuticals and flammable materials? The bags also need to have the correct splash proofing or electrostatic protection for the intended application and to ensure that the materials stored within remain safe and inert at all times.
Always inspect your bulk bags before filling them to capacity. Look for any signs of wear and tear in the fabric, the handles and the attachments. If a bag looks worn down, or if it has any holes or rips, do not use it. They can be returned to the manufacturer or sent to a recycling facility where they can be repurposed or turned into new bulk bags.
Be sure to adhere to all instructions or information printed on the containers. These warnings and guidelines are set out by the manufacturer to maximise safety when handling the bulk bags. Failure to follow any instructions may put employees and machinery at risk when filling, stacking or discharging the containers.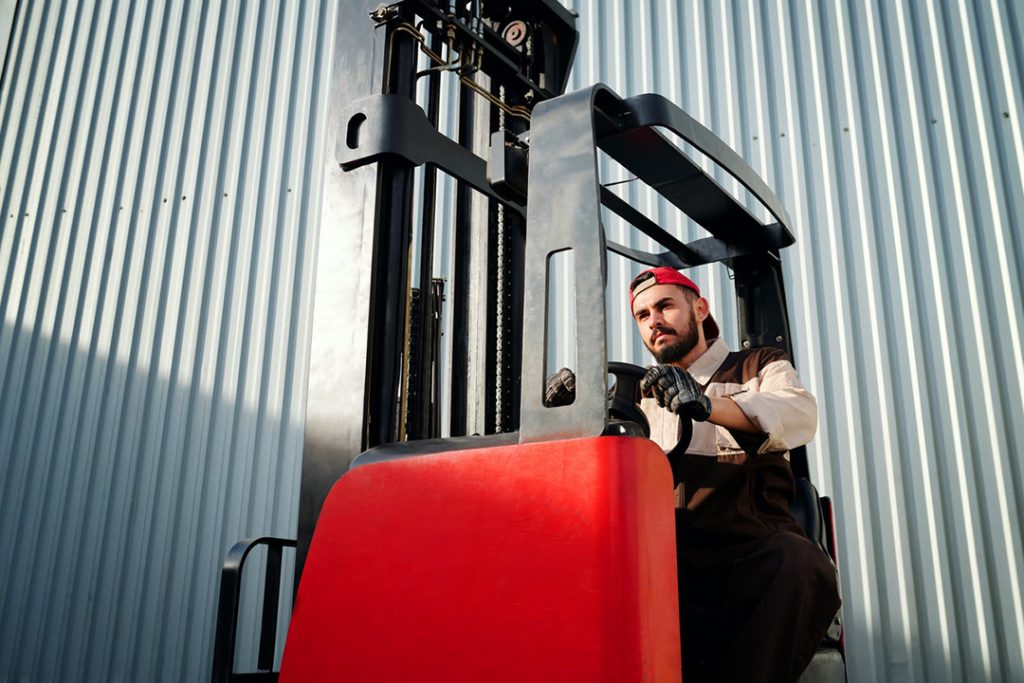 10 safety processes to follow
Check that the bottom discharge is closed properly before filling the container.
Always use all of the lifting loops that are attached when lifting and suspending a bulk bag.
Avoid gathering all the loops on multiple bags and attaching them to a single hook when lifting. Rather use a sling or horizontal bar to attach to the loops as this will keep them vertical and avoid lateral forces on the handles.
Make sure that all forklift tines, crane hooks, bars and handling devices are free from sharp edges. These edges should be slightly rounded to avoid cutting or tearing the handles.
Never stand under a suspended bulk bag. All personnel must also wear the correct safety gear (hard hats, steel-toed boots and high-visibility vests) when working with bulk containers.
Never exceed the maximum load of a bulk bag. CBB products come with a minimum 5:1 safety factor, which means that they can carry at least five times their intended load, but this does not mean that customers should exceed the maximum weight limits of the bulk bags.
Don't fill a bulk bag to such an extent that it affects its stability. If the bag cannot stand on its own when full, when it needs to be emptied slightly.
Maintain a clear line of sight when moving bulk bags with a forklift. The buag should be low and the mast should be tilted slightly backwards to ensure maximum stability and visibility.
Never drag a bulk bag along the floor as this may rip the fabric and compromise its strength.
Only stack bulk bags if they are designed for this purpose. Ensure that the stack is stable and well-supported.
These guidelines and recommendations will improve the safety of bulk containers. Be sure to adhere to these 10 simple steps in order to protect employees and equipment. CBB is able to consult with companies before placing an order to ensure that you get the perfect product for your requirements. For more information about our bulk bags, please contact us today. 
___
Custom Bulk Bags is a South African manufacturer of woven polypropylene bags for various industries, such as mining, chemicals and food. We are able to produce over 3.5-million bulk bags per year, keeping our customers in stock at all times. Our bags adhere to the highest levels of quality as a result of our stringent in-house testing and quality control programmes.
Custom Bulk Bags holds ISO 9001 certification and we currently have a number of UN-certified designs. We are a Level 3 B-BBEE manufacturer and supplier and fall under the ownership structure of Deneb Investments Limited. For more information on our products, contact sales@custombulkbags.co.za. Follow us on Facebook for our latest news and industry insights.